Safeway Energy has expertise in delivering proven cost-effective Solar PV solutions. We are experts in delivering quality products, maximize your benefits and meet sustainability goals through deployment of Solar PV system for our clients across Pakistan!
JINKO SOLAR PANEL
Jinko JKM
360M-72 (360W)
Improved shading response, resulting in higher yields when the module is partially shaded. Shading loss experienced by half-cell modules is much better than conventional modules in certain shading conditions.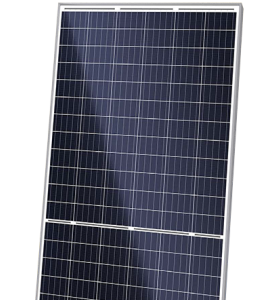 CANADIAN SOLAR PANEL
CanadianSolar KuMax
CS3U-360|365|370P
144 / 120 dual cell + poly & mono PERC technology. Power range 295 ~ 400 W. Low power loss in cell connection. Low NMOT: 42 ± 3 °C · LID + LeTID less than 2.0%. Lower hot spot temperature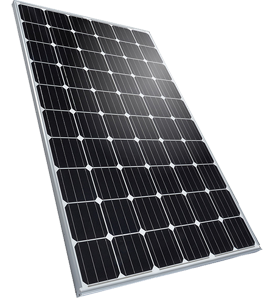 LONGI SOLAR PANEL
Longi Solar 445W mono
(LR4-72HPH) HI-MO 4m
Categories: Mono Crystalline, Solar Panels Tags: 450 watt solar panel in pakistan, half cut solar panel mono, islamabad, karachi, long solar in paksitan, longi in lahore, longi mono high
TRINA SOLAR PANEL-DUOMAX TWIN
DEG17MC.20(II)
Half-cut , MBB,430-445W
The Duomax Twin module adopts multi-busbar technology, which can shorten the current conduction distance by more than 50% and thus decline in the internal ribbon resistance by up to 15%.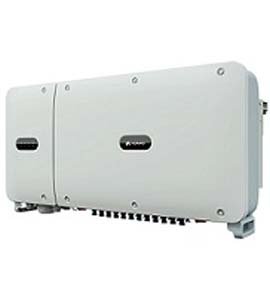 HUAWEI INVERTER
Smart String Inverter
SUN2000-50KTL-M0
String Inverter (SUN2000-50KTL), Smart:, – Max of 6 MPPT for versatile adaption to different layouts., – Up to 12 strings intelligent monitoring. MPower Line Communication (PLC) supported
SOLAR INVERTER
Ginlong Solis
(50-66)K-US-F-SW
The Solis-(50-66)kW three phase series string inverter are suitable for commercial and light industrial PV plants. These units have a compact and light design making them a…
SOLAR INVERTER
Ginlong Solis
3P(3-20)K-4G
Solis-3P(3-20)K-4G three phase series string inverter are reliable preferred equipment for residential, small industrial and commercial pv power stations
SOLAR INVERTER
SAJ Suntrio Plus
25-60K
Industrial and Commercial three phase PV grid-connected inverters are mainly used in commercial rooftop PV grid system, to turn PV DC current into AC current
SOLAR INVERTER
Voltronic Power Axpert
VM III 1.5KVA3KVA5KVA
Detachable LCD control module with multiple communications. Built-in Bluetooth for mobile monitoring (Android App is available). Supports USB On-the-Go function